Hyperscapes is a site-building and web-mastering sole proprietorship started by Joseph McDaniel Stewart in 2001. This site acts as a hub or portal for his online and web-related projects, both personal and professional.
Joseph McDaniel Stewart – Bio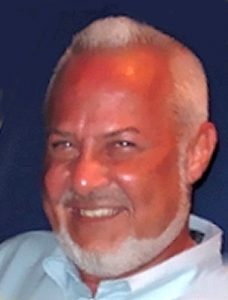 Joseph was raised in a Southern Baptist family in North Carolina and became an open atheist by age 14 (after reading the Bible cover-to-cover, studying other religions and their "holy" texts, and reasoning it out). He majored in philosophy and religion at UNCW and has continued to study these subjects—and all subjects related–since then.
He spent most of his early career–25 years–in business management and helped start and organize two businesses (still operating).
In 2000, he taught himself relevant computer languages and software related to building websites.
In 2001, he became a political activist: launching a political website; writing articles for a monthly political magazine; writing speeches for political candidates and speakers at protests; organizing his precinct and representing it at conventions on the county, district, and state levels; and helping to start what became the largest MoveOn-associated group in the country.
In 2003, he met Jan Meshon and they began work on what would become FreethoughtAction. FreethoughtAction became an independent marketing adjunct of the American Humanist Association (AHA) in 2007 and put up their first billboard on the New Jersey Turnpike in January 2008, "Don't Believe In God? You Are Not Alone." [FreethoughtAction inspired many of the nontheist billboard and bus ad campaigns many secular organizations have engaged in since then.]
In 2009, FreethoughtAction worked with the AHA to found the United Coalition of Reason (UnitedCoR). Later the same year, Joseph became a full-time secular freethought activist when he began to work with Fred Edwords as the webmaster for the UnitedCoR site, to help launch new coalitions of reason with billboards or bus ads, and to train and assist local coalition site administrators. [UnitedCoR now has over 80 local coalitions of reason across the country (and one in Canada).]
In 2010, Joseph organized a loose coalition of secular groups throughout North Carolina to conduct the "One Nation Indivisible" statewide billboard campaign, with six billboards in six cities–from the mountains to the sea–over the 4th of July holiday. The campaign resulted in round-after-round of media attention for over six weeks, receiving local, national, and international coverage (and gaining new members for many of the groups involved). This loose coalition of secular groups eventually evolved into the Carolinas Secular Association by 2012.
In 2013, he co-built the Secular Directory website with Joseph Sileo, and he continues to act as webmaster for that site and other secular sites.
Over the years Joseph has also served on the boards of the Carolinas Secular Association, the Secular Coalition for North Carolina, and the ACLU-Charlotte; helped organize and advise the Charlotte Coalition of Reason, and acted as the chairperson of the steering committee of the Charlotte Atheists & Agnostics. He has also built and managed several secular websites and written numerous political and freethought articles for various publications. He has been invited to every Secular Leaders Summit since 2009, and he has received 3 awards for his work, including the Carolinas Freethinker of the Year Award in 2013.
Joseph is the vice president of FreethoughtAction, publishes the Secular News Weekly, and he is currently developing the #VoteSecular campaign.